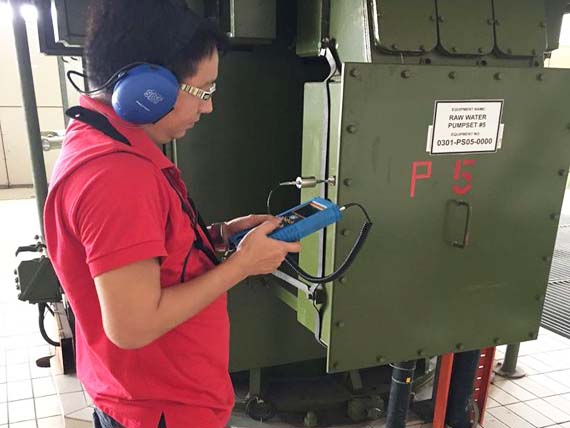 We've done partial discharge (PD) inspection for 6.6kV motor incoming. Of course, we've found it. PD is critical for any high voltage utilities, and it is extremely dangerous.
My advices for HV users are:
-Find them
-Fix them
-Prevent them
Don't ignore them, while you don't realize they are actually around us. Let us find them for you!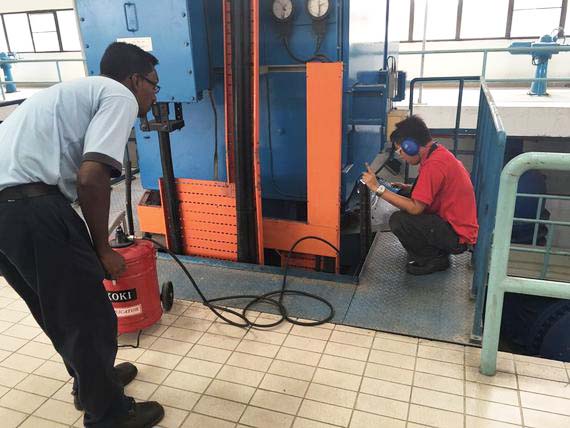 We've carried out onsite acoustic lubrication with ultrasound technology. Engineers always have a question on volume of greases to apply into bearings during their PM is undergoing. Who can tell us the answer? None, but only by implementing acoustic lubrication we can apply the EXACT amount of grease that the bearing is needed to prevent from under-lubricated or over-lubricated.
Contact us for assistance!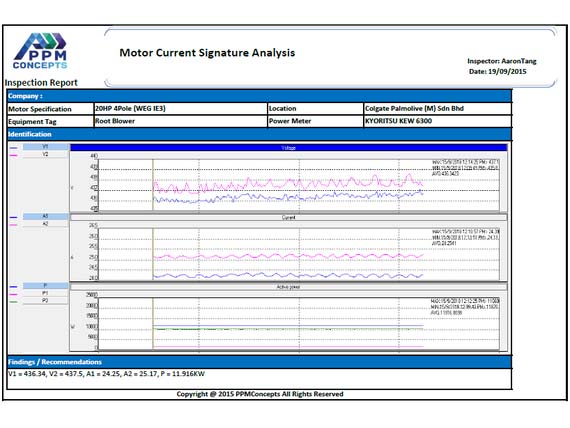 Another successful energy saving project in Colgate & Palmolive (M) Sdn Bhd. Tremendous saving of the power consumption for 12% out of 15kw motor.
We've successfully achieved 16074.6kw / Year of saving for the client. Whereas, the ROI for this project is within a year.
Congratulations, pals!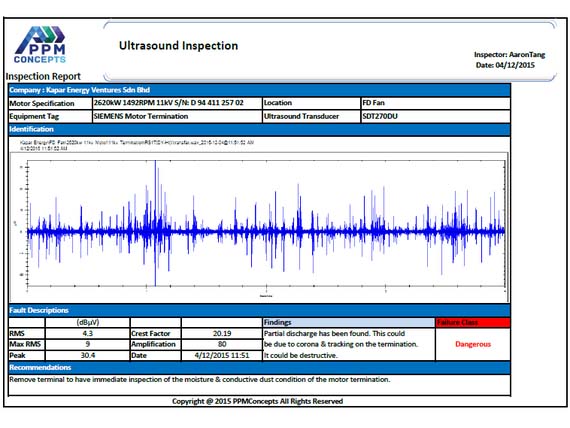 A successful partial discharge detection at Kapar Energy Ventures Sdn Bhd. KEV is a well-known power plant in klang valley.
PD found in 2620kW 11kV high voltage FD blower motor. Corona and tracking have been found in their motor termination. Client may save up to millions of Ringgit by solving this problem earlier, before any catastrophic failure and production down time happen.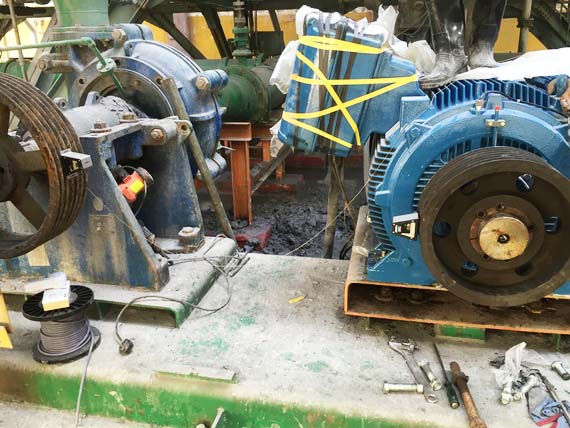 We've installed a 3.3kV WEG motor in Kapar Energy Ventures Sdn Bhd. We've carried out laser alignment for the belt driven pulley. We should know how crucial it is, to achieve high precision in alignment in order to eliminate any possibility that may cause vibration for your machines.
To read more about vibration, please refer to http://ppmconcepts.com.my/?act=library
We are competent in handling all kind of jobs related to vibration issue, include:
-pumps
-blowers
-gear boxes
-conveyors
-compressors
-motors
-etc
Call us up for more details!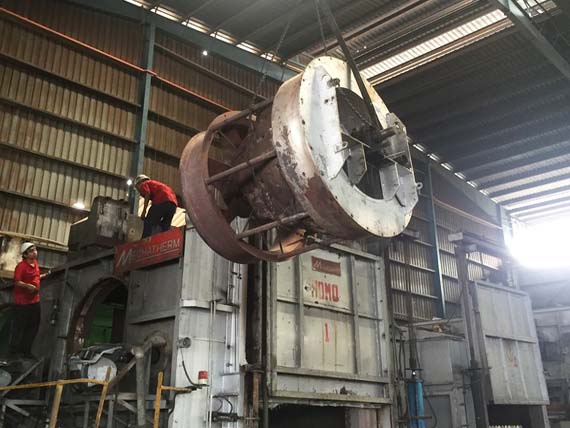 A preventive maintenance project for homogenizer oven's circulation blowers. We are providing a team of experienced & skillful maintenance personnel onsite to carry out dis-assembly work, overhauling work, dynamic balancing & re-assembly work for these 2 units of huge blowers. Work has been done effectively & the vibration issue has been solved.
Look for us, for more planned or breakdown maintenance. We will be able to solve for you!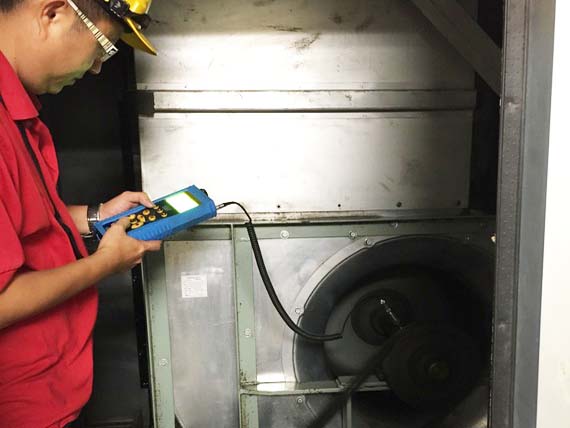 We are providing vibration analysis solution for AHU chiller blower at KLCC Tower 3. Poor vibration has been found, due to poor mounting, mechanical looseness and imbalance weight of blower wheel.
Analysis on FFT spectrum could easily tell us what is going wrong for your rotating equipments. We are planning for schedule maintenance to solve the vibration issue as soon as possible.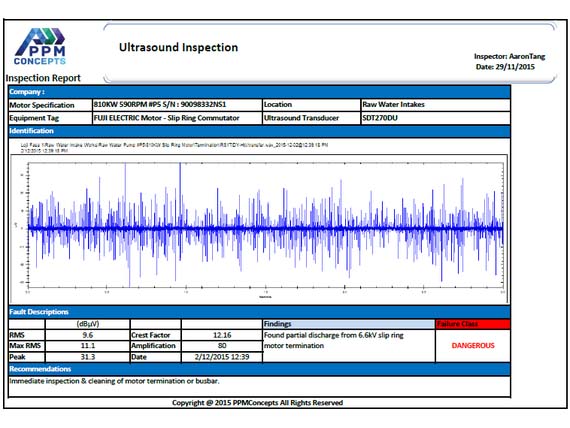 We've successfully detected partial discharge (PD) in a 810kW 6.6kV high voltage slip ring motor termination. We knew that PD could cause explosive for our termination & winding. It is extremely critical and dangerous.
How could we put our equipment and production in danger, yet we do not realize problems are existing in our systems?
Contact us for more details and diagnosis!